What is the Moral Objection to Contraception?
What is the moral issue of the use of contraception?
There is a very popular view in today's society that sex is just something physical. According to this view, there aren't any real sexual sins, as long as all parties involved are consenting.

Many people would say that sex outside of marriage is wrong, but perhaps would have trouble explaining why. In fact, the Church has always believed that sex is not something just physical, but is tied up with a deep emotional and spiritual bond between a man and a woman who have pledged themselves to each other for life in marriage. If I eat food prepared by another man's wife, there is nothing wrong, because the act of eating food prepared by someone else doesn't involve this deep bond. But I have sex with another man's wife, it is wrong because of the nature of the sexual act.

But there is another more obvious aaspect to sexual intercourse, and this is that it is geared toward generating new human life. Some may doubt the emotional or spiritual aspect of sex, but nobody can doubt the life-generating nature of the sexual act.

If either of these purposes of sex is violated, then sex becomes a wrong act. An act of spousal rape would violate the spiritual, emotional bond between spouses. An act of intentionally frustrating the life-giving aspect of sex (that is, using contraceptives) would also be wrong. It doesn't mean that every act of sex has to result in conception, but it does mean that the couple shouldn't engage in sex while blocking its life-giving possibilities.

Someone who believes that sex is just physical would obviously see nothing wrong in contraception—that's really why our society takes contraception for granted. But someone who believes that it is possible for consenting partners to sin against the nature of sexuality should consider not only its emotional, unitive aspect, but also its life-giving aspect.

Fr. Michael Moore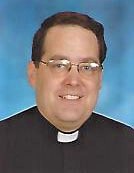 Fr. Michael Moore, a Professional Member / Supporter of CANFP, became Catholic during his freshman year of college at Oregon State University. He was ordained a priest in 1997 in Roznava, Slovakia, and now serves the Diocese of Fresno as pastor of St. Peter's Church in Lemoore, California
Read more related questions
If I Missed a Shot Could I Get Pregnant?
I didn't go for my injection the 4th of May. Is it possible for me to get pregnant?