CANFP supports Faith Communities in sharing the good news of NFP! We offer the following services to all churches:
Referral to NFP Professionals
Consultation and advice to assist you in building your NFP program and team
Resources for your Parish (Brochures, CDs. DVDs, Prayer Cards, etc)
Support and Information
Parish Visit—providing series of presentations and NFP instruction onsite at your parish—see parish visit below!
Heighten appreciation in YOUR PARISH of NFP as a tool for living God's Design for Love & Life! CANFP offers a Parish NFP Week—or Day(s)! We visit your parish, and collaborate with you to provide services tailored to the needs of your community—or select from the menu of choices below!
Brief 3-5 minute talk at end of each Mass, with staffed resource table
Parish Wide Presentations open to all
In-Services for Leadership
Presentation to area clergy
Staff In-Service (office staff, catechetical/ministry leaders, teachers, pastoral council, etc)
Presentations at local high school/colleges
"Celebrating Family" potluck or picnic, supporting and building community among NFP couple
Presentation to local physicians/clinicians (CMA, or invitation to healthcare professionals in parish)
Beginning Class on NFP (local teacher/method—and/or CANFP can provide Intro to Creighton Model
Targeted Presentations to Specific Audiences such as Youth Group, RCIA, Engaged Couples, Marriage Enrichment, Organizations such as K of C, CDA, etc., Adult Faith Formation, Young Adult group, College Students/Newman Clubs, Parents of Parish School/Parish Catechesis, Infertility/Pregnancy Loss Support Group, Respect Life Group, New Mom's Group, Men's Group, Infertility/Pregnancy Loss Support Group, NFP Teachers or Users
"The Church's teaching on marital sexuality is an invitation for men and women—-an invitation to let God be God, to receive the gift of God's love and care, and to let this gift inform and transform us, so we may share that love with each other and with the world". -USCCB Married Love & the Gift of Life
Embrace God's Design for Love and Life
A Pastor Shares His Experience of CANFP Parish Visit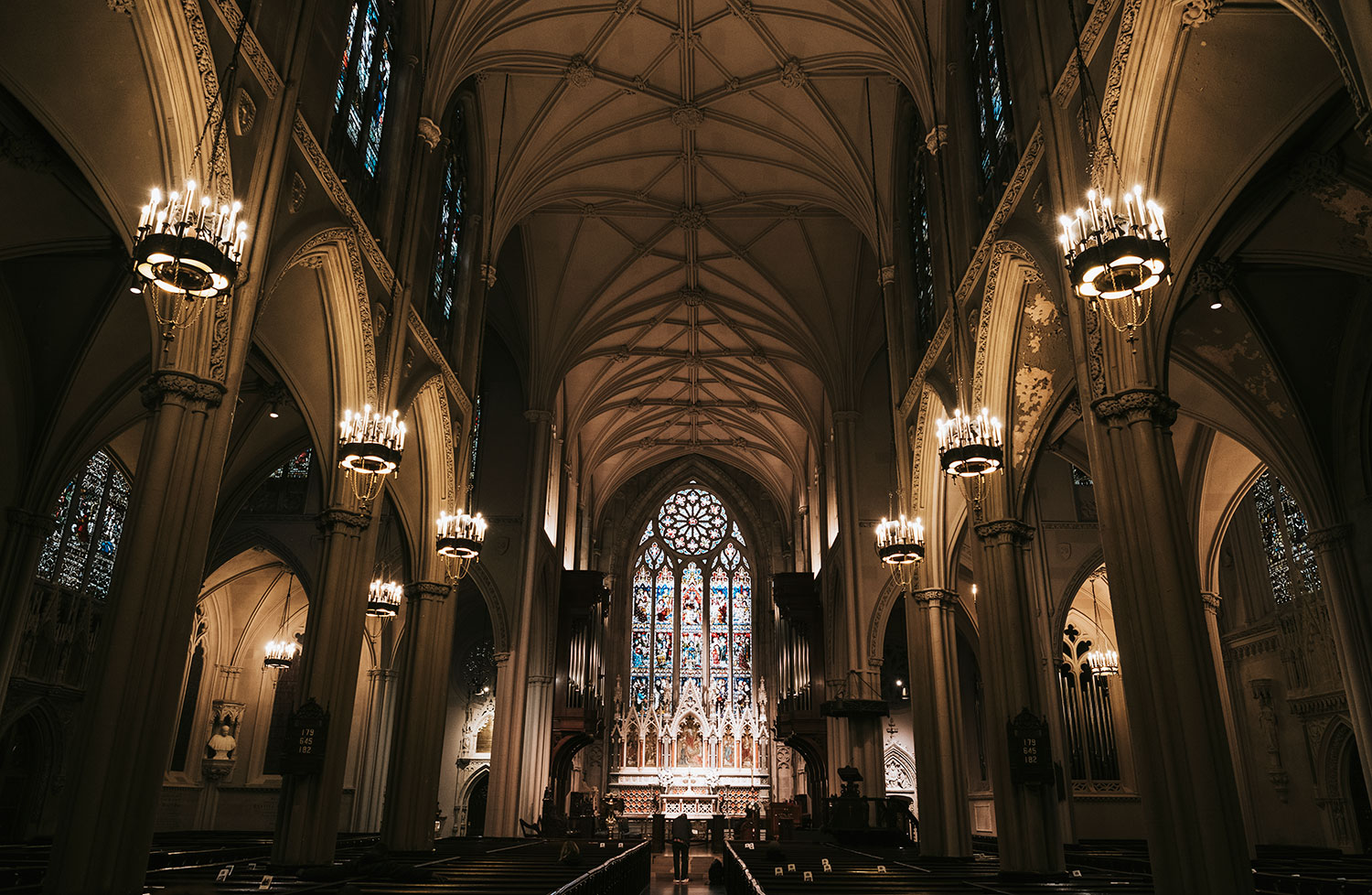 Schedule speaker for existing meeting: Make this the topic of regularly scheduled clergy deanery meeting, quarterly training for staff, weekly meeting of youth, etc, in addition to offering a special parish wide event
Inform/Invite neighboring parishes
Collaborate with other parishes within the region to share the speaker & expenses (eg: speaking/providing resource table at parish masses in one parish one weekend, another the next, and weekday presentations at both in the intervening days).
Preaching by priest at Mass on topic
Promote via bulletin, announcements, and social media for weeks or a month prior
Plan a dinner or picnic to support the NFP couples in the parish, with a presentation and fellowship (to affirm, and invite active participation in parish ministries, CANFP, or as NFP teacher/advocate, etc).
Request Parish NFP Week Handout from CANFP for more info!
Today's readings call us to reject godless and worldly ways, and where better to begin than in our families? Contraception and sterilization are not consistent with the gospel calling to live temperately, justly, and devoutly. Find the tools you need through Natural Family Planning: canfp.org
A worthwhile non-profit is in need of your support. Our parish is a supporting member of the California Association of Natural Family Planning. CANFP fills the urgent and real need of providing education and support services, and are in need of financial support to continue their outreach. Like the widow in today's readings, please consider supporting this organization with an end of year donation, of any amount. Send to CANFP, 1217 Tyler St., Salinas, CA 93906 or you can donate online at canfp.org. All donations tax deductible.
Today's reading calls us to examine the source of sin in our lives, and rid ourselves of it. Though its widespread acceptance may have fooled many into believing it is no longer considered sinful, contraception is a sin that has touched many of our lives. And the truth is, modern Natural Family Planning allows us to plan our families more effectively, without the harmful side effects and intrusion of contraception in our marriages. Learn more about modern NFP at canfp.org. An expert is available to answer your questions and refer you to a local resource at831-443-3746.
Have you been pushing aside a nagging feeling that God may be calling you to welcome a child into your family? Perhaps you have been waiting for the perfect time to start your family, or to have another child? Perhaps you are struggling with a pregnancy under difficult circumstances? Or perhaps you have a child in your life, who needs your loving attention? Jesus puts it all in perspective for us in today's readings "Whoever receives one child such as this in my name, receives me; and whoever receives me, receives not me, but the One who sent me". Is your marriage open to the gift of children? Learn more about living a marriage that is open to life at canfp.org
This Sunday's reading challenges us to look at the evils that come from within and defile. We are also challenged to obey not our own preferences, but the laws of God. Are we doing that in our marriages? Have we adopted our own preference of contraception in our marriages, against the teachings of our Church? It can be easy to do without questioning, it is just so widely accepted in our culture. When we respect the laws of the Church, and forsake contraception and sterilization, we grow in self discipline and unselfish love, and invite Christ into our hearts and our marriages ever more intimately. Forsake your own inclinations, and walk in the way of the Lord. Find a local contact to learn Natural Family Planning at canfp.org
Today's readings challenge us to stand firm in the Lord. Learn about God's plan for Love…and Life, at canfp.org or call 831-443-3746.
In today's reading, St. Paul prays for increasing love, knowledge and perception, that we may discern what is of value, and stand one day pure and blameless before our Lord. Do we turn to the Church for knowledge, and guidance to help us shape our moral values? A stumbling block for some is the Church teaching on married love—-check out canfp.org to increase your knowledge in this area.
We are called in today's readings to a holy life, according to His design, and promised we will be given the graces needed, and to not be afraid. Natural Family Planning is a tool to live His design, and great blessings await those who set aside their doubt and fear and embrace it. www.canfp.org or 831-443-3746
Today's readings speak of a mother's love for her child, and call us to be stewards of the mysteries of God, and to trust in Divine Providence. Sounds like inspiration to look into Natural Family Planning! To find local services: www.canfp.org or 831*443*3746
This week is dedicated to prayer for Christian unity. Did you know that until the 1930's, all Christian faiths—not just Catholics— were united in the teaching that contraception is sinful? Find more info on the Christian call to responsible parenthood at canfp.org or by calling 831-443-3746
Mother's Day can be challenging for those that long for motherhood, but have been unable to conceive. Support, education, and resources can be found at canfp.org 831-443-3746.
As we near the end of our Lenten journey, we are reminded that Jesus laid down His very life for each of us. Our faith calls us to a marital love that is sacrificial, though few us will be called to die for our spouse. We ARE called to love our spouses with a love that is free, faithful, total, and fruitful. Begin your Easter journey by exploring Natural Family Planning as an expression of such love. 831-443-3746 to have your questions answered over the phone, or go to canfp.org
Consider a CANFP Parish Membership
When you sign up for our parish membership, you have full access to all of our free services above, as well as access to Parish Member Only sections of this website, subscribe to receive monthly emails with bulletin announcements and prayers of the faithful coordinated with readings, receive up to four mailed copies of CANFP NEWS quarterly for pastor and staff, qualify for discounts at CANFP conferences, and on parish visit. New Parish Members receive a welcome packet which includes 50 brochures for your parish and a free CD
For family members who have drifted away from the Church, that this Christmas celebration rekindle in them the desire to know, love and serve God, and to live the teachings of their Catholic faith ….We pray to the Lord.
For single women, that in Mary they find a Mother, an advocate and intercessor, and a powerful inspiration of purity, grace, and holiness…We pray to the Lord.
For every expectant mother, that during this sacred season of Advent she may experience a special closeness with Mary, and through her know more intimately God's love for her, and for the child she nurtures in her womb….We pray to the Lord.
For all gathered here today, as we prepare to celebrate God's gift to us of His Son, that we receive His healing from the wounds of sin, especially impurity, contraception, sterilization, and abortion. ..We pray to the Lord
For young people, that this Advent season they seek in God the strength to overcome temptations, strive to conduct themselves and their relationships in ways pleasing to God, and celebrate God's love for them in a special way this Christmas…We pray to the Lord.
For all who bear the burden of a past abortion, that they seek and receive God's Divine mercy, and that we all reject abortion, contraception, and other perversions of God's gift of life giving love….We pray to the Lord.
For Catholics who face insult and persecution because of their faith, especially those who stand up for the dignity of life in public and professional forums, that they draw fortitude and courage from the examples of the saints, and peace in knowing their reward will be great in heaven… We pray to the Lord.
For all married couples, that respect for life—and the author of all life—be the foundation and fruit of their one flesh union…We pray to the Lord.
For all gathered here to celebrate this Feast of Easter, that we become shining lights that reflect His glorious resurrection, and seek to honor Christ in our marriages and families…We pray to the Lord.
For our priests, that this Holy Week stir their hearts to love as Christ loves, emptying themselves in service, and obedient even to death….We pray to the Lord.
For all of us gathered here today, may our Lenten journey not only increase our awareness of our failings, sinfulness and disobedience, but also our desire to receive the overflowing and gracious gift of God's love… We Pray to the Lord.
For husbands, that they may love their wives with a purity, zeal, and selflessness that inspires trust and devotion, and models for their children a love pleasing to the Lord…We pray to the Lord.
Visit our NFP Store for additional resources
Unique resources available only through CANFP! Personal enrichment for those using NFP, and outreach tools to introduce NFP to your community. Order print copies, or purchase digital downloads to share. Visit our store to view special editions and favorite quarterly editions of our CANFP NEWS, brochures, books, booklets and prayer cards, many in both English and Spanish. Quantity discounts provided, on mix and match titles.